Craftsmanship. KY EXCAVATOR

I don't know if the charm of machinery comes from people's worship of creation, or because of its own high coldness, it always makes the audience stop inexplicably.
The creation is endless, and human beings have always set new records in the construction of buildings and construction machinery. The excavator, a device that resembles a mechanical arm, is most common around us. Every time a hook is swung, it can catch the eye of many people. It is a bit sci-fi and real.
Calm and the beauty of technology
---
01 Yue Yu Chong Kee-building Workshop
Relying on scenario imagination, constantly comparing prototypes and adjusting designsIt takes full imagination and mature technology to restore such a mechanical monster from nothing to thousands of unremarkable building blocks.Here, it is worth mentioning that the surgeon of this new product,The world famous building block expert-Liao Zhenyu.
The first Hong Kong citizen to enter the HALL OF FAME Hall of Fame on the cover page of eurobricks.com, the world's largest LEGO information networkFans familiar with the MOC building block circle should be familiar with this expert. The MOC studio he established- 【Yuji Workshop】 has created many commendable building blocks in the past time. The word "Yuji" in the hearts of some fans means " turning the impossible into possibility ".

At the same time, it is worthwhile to say that [Yuji Workshop] officially joined Yuechuang Building Blocks in 2020 and became a member of the Yuechuang team. We make progress together, adhering to the spirit of continuous innovation and continuous breakthroughs, and we will present better works to building block enthusiasts around the world in the future.The new product released this time is also one of the masterpieces that we designed and created together.
Powerful Craftsman -Yuji Workshop and Yuechuang
---
02 from giant, surpassing more than
Speaking of our protagonist today- KY EXCAVATOR ,The reference prototype is a product under the Hitachi HITACHI brand: large mining excavator-EX1200-7 model
We restored the structure of this model with a ratio of 1:17 . In terms of color, we finally chose "white" as the main color instead of referring to the bright orange of the prototype. We believe that pure and flawless white can better set off the design details of this mechanical model that naturally fits . This is also the attitude of Yuechuang's efforts to achieve perfection.

| Details |
The perfect combination of basic parts + technology parts creates a natural and coordinated body shape
Gear mechanical transmission-boom lifting
Gear mechanical transmission-boom extension
Gear mechanical transmission-hook extension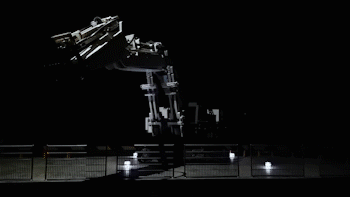 Adopt original bearing special structure-the console can realize 360° rotation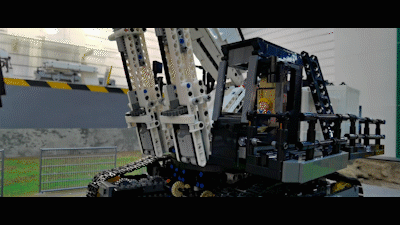 Exquisitely restored cockpit and cooling vents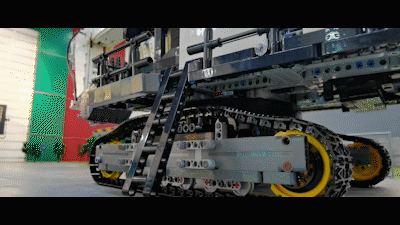 Conceptually restore the escalator structure (unique to large engineering installations)
Wide track drive, more stable driving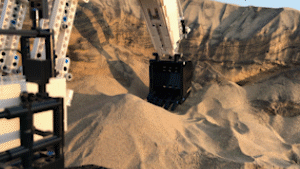 Perfect and stable structure, with high excavating ability of motor
Created by fine simulation, the details are restored to the extreme
---
03The same series can be matched with each other
Yue Chuang has launched the Yuji Workshop series products: KYLERS truck (YC-QC007), KYLERS trailer (YC-GC006) can be compatible with this new excavator
Yue Chuang Building Blocks·Yuji Workshop
We will continue to improve, break through technical barriers, and present even better works to all building block lovers!
More series of products, stay tuned!